---
Providing a Home Through Skilled Nursing Care
Our suite of services is comprehensive, and designed to provide our residents with the person-centered care they need.
A nursing home is normally the highest level of care for older adults outside of a hospital. Nursing homes provide what is called custodial care, including getting in and out of bed, and providing assistance with feeding, bathing, and dressing.
Nursing homes differ from other senior housing facilities in that they also provide a higher level of medical care. A licensed physician supervises each patient's care and a nurse or other medical professional is almost always on the premises. Skilled nursing care is available onsite, 24 hours a day. Other medical professionals, such as occupational or physical therapists, are also available. This allows the delivery of medical procedures and therapies onsite that would not be possible in other housing.
The label "nursing home" has negative connotations for many people. Yet nursing homes provide an important component of senior housing options. It's important to separate nursing home myths from facts.
---
Around The Clock Personal Care
Receive restorative programs and personal care assistance in your daily living activities. Nurses are on staff 24 hours a day to monitor condition changes, provide skilled care, and if needed to manage your medications.
---
Rehabilitation Therapies
We work with you to return home as quickly as possible. We provide a wide array of therapy services through Rural Rehabilitation Services in house. Occupational, physical, and speech therapists work to ensure short-term residents get home in proper shape, and long-term residents retain and improve mobility and strength.
---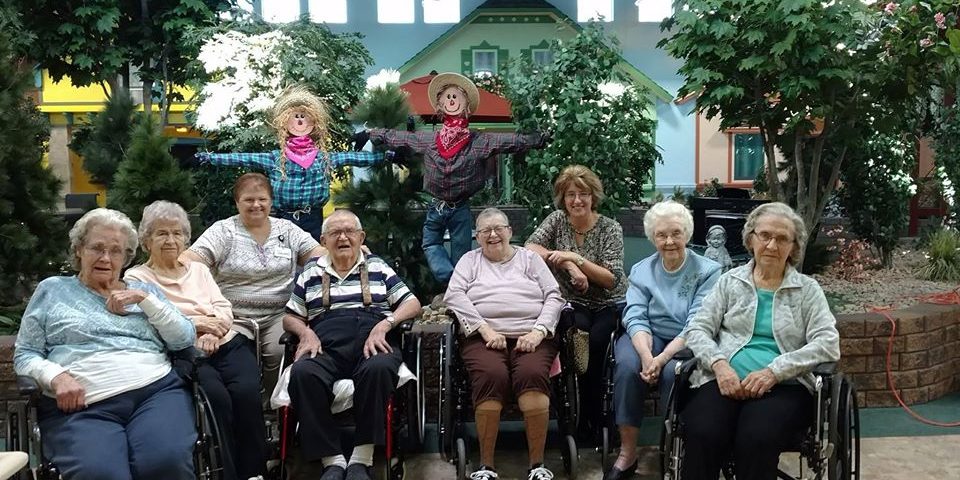 ---
Activities
Resident's days are enriched by a variety of activities. While residents can enjoy activities on their own, we encourage participation in our many group activities. Some of our favorite group activities are; BINGO, card games, current events, music events, exercise groups and shopping trips. In addition we plan fun outings throughout the year which are typically voted on through our resident council.
---
Dining Experience
We take a great deal of pride in our food service. Beyond meeting your nutritional and dietary needs, we train all staff through Kind Dining to ensure that our residents are provided with top notch service. Our restaurant-style settings and varied dining areas give residents quality and choice. Snacks are also offered throughout the day and available by request.
---
Pastoral Services
As a not-for-profit Christian organization, we are as concerned with residents' spiritual enrichment as we are about physical health and well being. Our Pastoral Care services provide spiritual care for all residents, this involves personal attention to the individual needs of each resident. The chaplain works with local clergy to meet the denominational needs regarding religious services and spiritual guidance for our residents.